Brink Livestock has bulls for sale now that have just completed the Braunvieh test at Navasota, Texas. Here are photos of two of the bulls. Go to the Bull Test Page to see videos and information on all the bulls for sale on that test. There will be some transportation options for our bulls back to our area. Contact us if you're interested.
Brink Livestock was proud to breed, raise and show the Grand Champion Heifer in the National Braunvieh Show. The competition was held at the 2014 National Western Stock Show in Denver.  The heifer is sired by our herd sire MHF Undaunted and is out of a Walker daughter.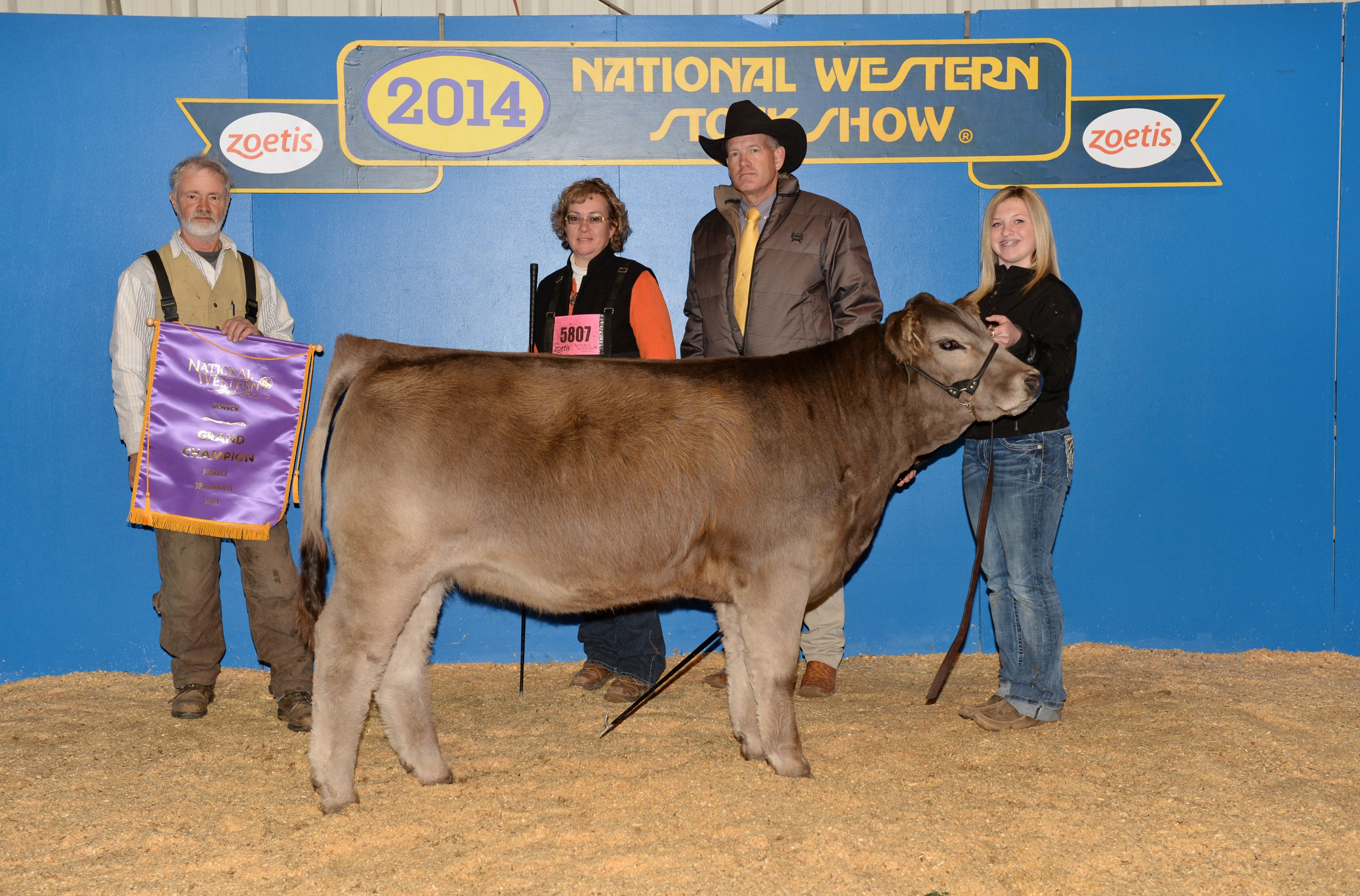 We make our living raising Braunvieh cattle in the Flint Hills of Kansas.  We appreciate our Braunviehs for their maternal strength, superior carcass characteristics, fertility, longevity and hardiness.  Our cattle are registered and we sell females and bulls.  We strive to produce polled cattle that will be as functional for our customers as they are for us.